Covid 19 conspiracy
World News
By Admin - November 30, 2020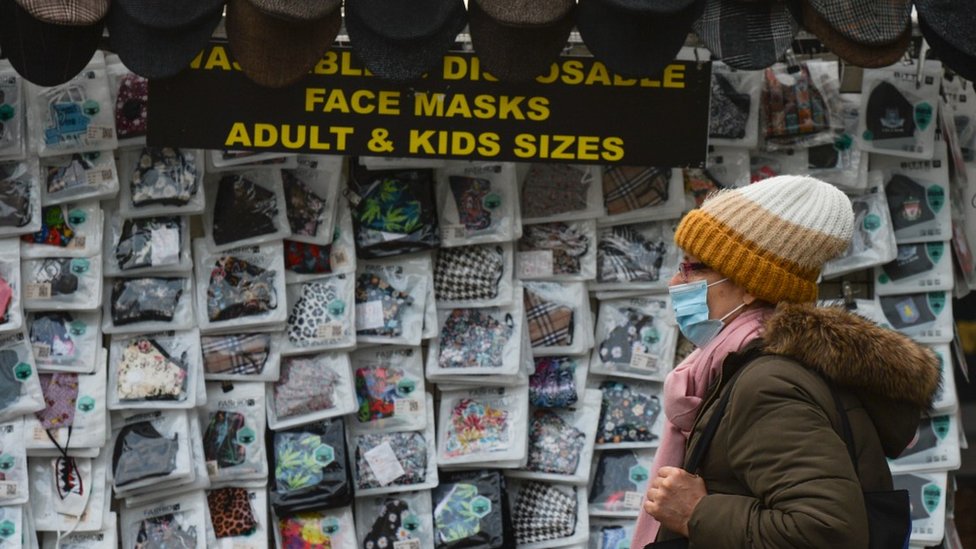 IMAGE COPYRIGHTGETTY IMAGESimage captionThe leaflet describes how lockdown measures are "ruining lives"
Leaflets containing "false information and conspiracy theories" about Covid have been posted through letterboxes.
The flyer accuses the government of "misrepresenting the facts" and says: "The situation is on course to get very much worse unless we act together."
Dyfed-Powys Police said an officer "provided reassurance" to a person in Crundale, Pembrokeshire, who reported receiving one of the leaflets.
Wales' Health Minister Vaughan Gething called it "really worrying".
"We are not being told the full facts by the government or the NHS about Covid-19," the leaflet starts.
"There are many examples through history of the government and media misleading the people in order to push through an agenda."
It then accuses the government "and its representatives in the NHS and media" of attempting to "create the illusion of an unprecedented deadly pandemic" to justify "extreme lockdown measures".
Crundale resident Simon Moffett made the complaint to police after the leaflet was posted through his door.
He said: "We're all making a tremendous effort to avoid catching and spreading it, because there are vulnerable people here. It takes away the foundations of what everybody is trying to do."
Dyfed-Powys Police said: "The leaflet contained false information and conspiracy theories in respect of the Covid-19 pandemic.
"A member of the local neighbourhood policing team got in touch with the resident to discuss and provide reassurance."
It is not yet known exactly how many leaflets have been sent out.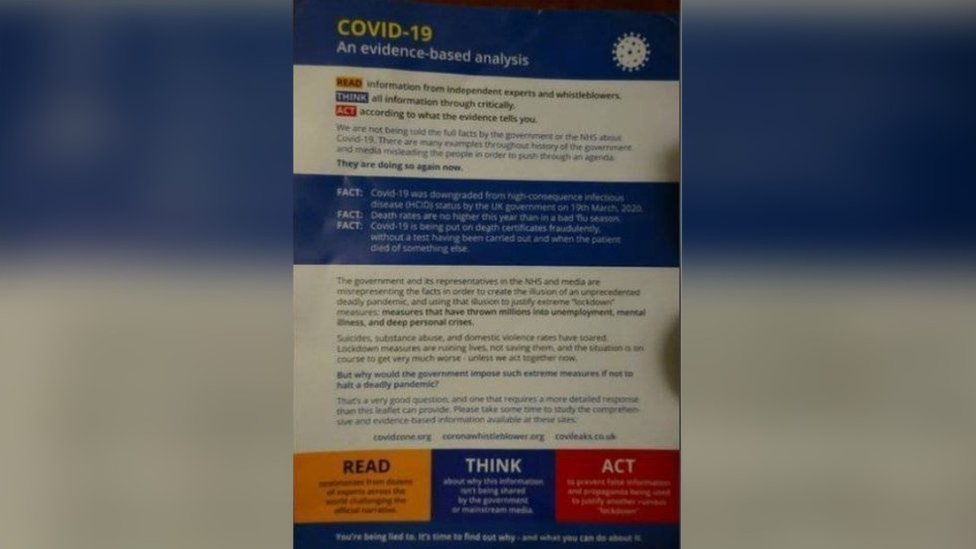 The leaflet then describes how issues such as suicide, substance abuse and domestic abuse have "soared" this year.
"Lockdown measures are ruining lives not saving them, and the situation is on course to get very much worse – unless we act together," it says.
The flyer does not elaborate on why the author believes the public is being misled, calling it "a very good question" and says it would take a more detailed response than the leaflet could provide.
Instead, they ask the residents to study "comprehensive and evidence-based information" on three websites it provides links for, one falsely claiming coronavirus "is not dangerous at all".
Another claims people get ill due to concern and worry about the virus rather than because of it.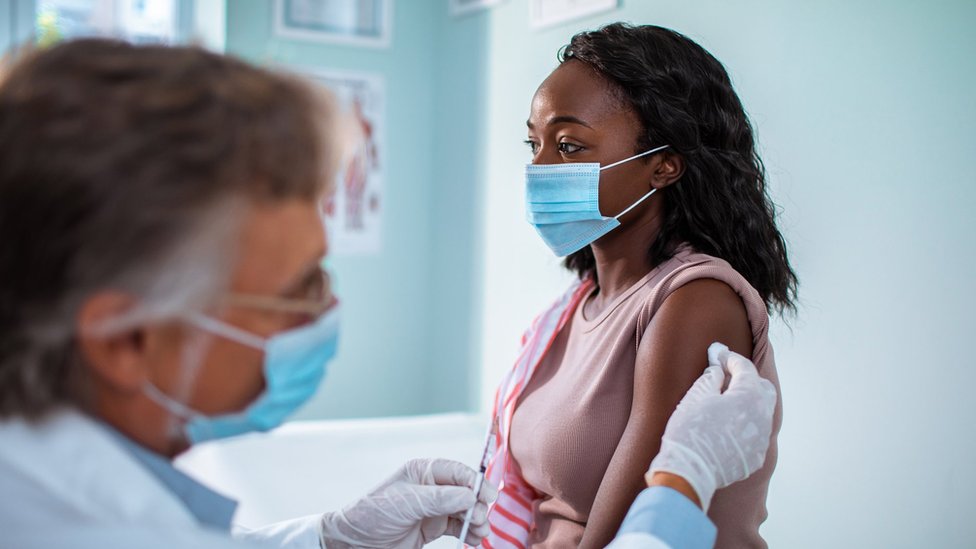 Mr Moffett, who lives close to Haverfordwest's Withybush Hospital, added: "There are people who work in the hospital locally and who have suffered as well with the virus.
"What's more worrying is there are lots of older people here who are vulnerable. Whoever is doing this needs to be stopped."
Earlier this week, Labour called for financial and criminal penalties for those that spread "dangerous" anti-vaccine content online.https://emp.bbc.com/emp/SMPj/2.36.6/iframe.htmlmedia captionSebastian's mum became one of the leaders of Britain's conspiracy community
Mr Gething said: "It's really worrying to see these leaflets, which are spreading fake news and conspiracy theories about coronavirus, being posted through people's doors.
"Coronavirus is a real and highly infectious virus, which we should all take seriously.
"More than 1.3 million people have died this year after contracting coronavirus and sadly, this number is growing every day."
Plaid Cymru's Helen Mary Jones, MS for Mid and West Wales, said: "Freedom of speech is a very important principle, but sharing outright lies with people and frightening people? Freedom of speech is something that you should use responsibly."